American missionary thought 'the worst things' after Haitian president's assassination
Paul Ruiz never feared for his safety during mission trips to Haiti until the day the politically tumultuous Caribbean nation's late President Jovenel Moïse was assassinated.
As he and a team of 16 other missionaries from California organized by Anchor 4 Haiti got ready to leave a small coastal town called Cabaret to return to the U.S. after a one-week mission on July 7, the country shut down following the assassination. His mind, he said, told him "the worst things" because he wasn't sure when he would get back to California to be with his wife and young daughter.
The fear, however, was short-lived.
"I didn't feel the effects of it until the day I knew we had to stay. That really hit me hard because my own mind began telling me the worst things too. … It's crazy what you go through emotionally. And then eventually, I regathered my emotions and then God set me strong and I would be home," Ruiz, a member of the Abundant Living Family Church in Rancho Cucamonga told The Christian Post on Monday.
The late Haitian president was assassinated in an attack on his private residence in the hills above Port-au-Prince at about 1 a.m. local time on July 7, the BBC reported. Magistrate Carl Henry Destin told Le Nouvelliste newspaper that Moïse died at the scene and his body had 12 bullet wounds. He further noted that the president's office and bedroom were ransacked and he was found lying on his back, covered in blood.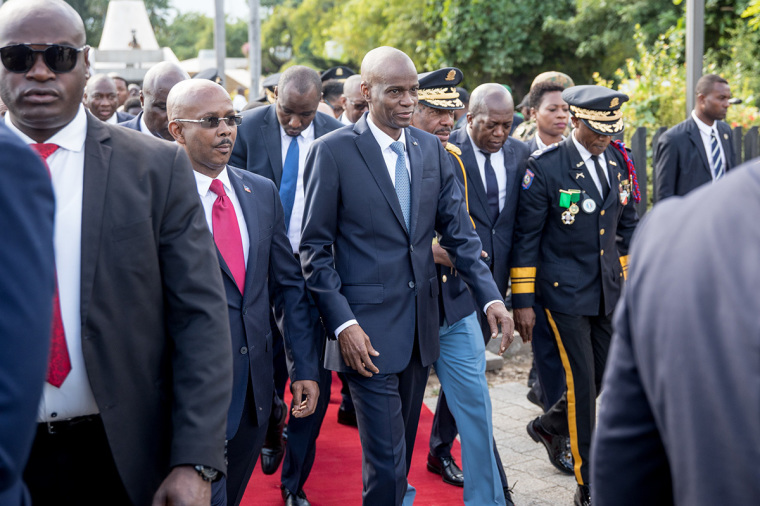 The late president's wife, Martine Moïse, who was also injured in the brazen attack, was transported to a hospital in South Florida for treatment.
"I am alive, thanks to God," Martine Moïse said in a recent message from her hospital bed.
"In the blink of an eye, the mercenaries entered my home and riddled my husband with bullets … without even giving him a chance to say a word," she said.
Mercenaries, she said, were sent to kill her husband "because of roads, water, electricity and referendum, as well as elections at the end of the year so that there is no transition in the country."
"I am crying, it is true, but we cannot let the country lose its way," she said. "We cannot let his blood … have been spilled in vain."